Daimler India eyes to have 350 dealerships pan-India in 2 years
The Chennai-based company aims to deepen market penetration and take its range of products closer to customers.
Daimler India, an arm of the Stuggart-headquartered Daimler, is looking to have at least 350 dealerships pan-India in the next two years. The Chennai-based company aims to deepen market penetration and take its range of products closer to customers.
The commercial vehicle maker is also focusing on higher digitalisation, including in its sales process. It has further plans to add more value-added offerings to customers going forward.
Satyakam Arya, Managing Director and Chief Executive Officer, Daimler India Commercial Vehicles (DICV), said, "We are the only commercial vehicles maker in the country which is expanding the dealership network. Last year we ended at 230 touchpoints and this year our target is to have more than 250 touchpoints by the end of this month. Our final picture is to have a minimum of 350 dealerships by 2022."
"The network expansion is part of the announcement made last year and it is definitely going to be a focus area for the company in the next two years," he added.
The manufacturing facility of Daimler India is located in Orgadama, near Chennai. In this facility, the company produces 9 to 55-tonne trucks as well as BharatBenz buses, Mercedes-Benz coaches, and bus chassis.
Servicing over 40,000 vehicles a month
Last month, DICV opened 10 touchpoints in a single day. This increased its servicing capacity by 13,000 vehicles a year. All the new facilities will add around 300,000 sq ft of workshop space, including over 40 mechanical bays.
With this, DICV's dealer network will now be able to service more than 40,000 vehicles a month.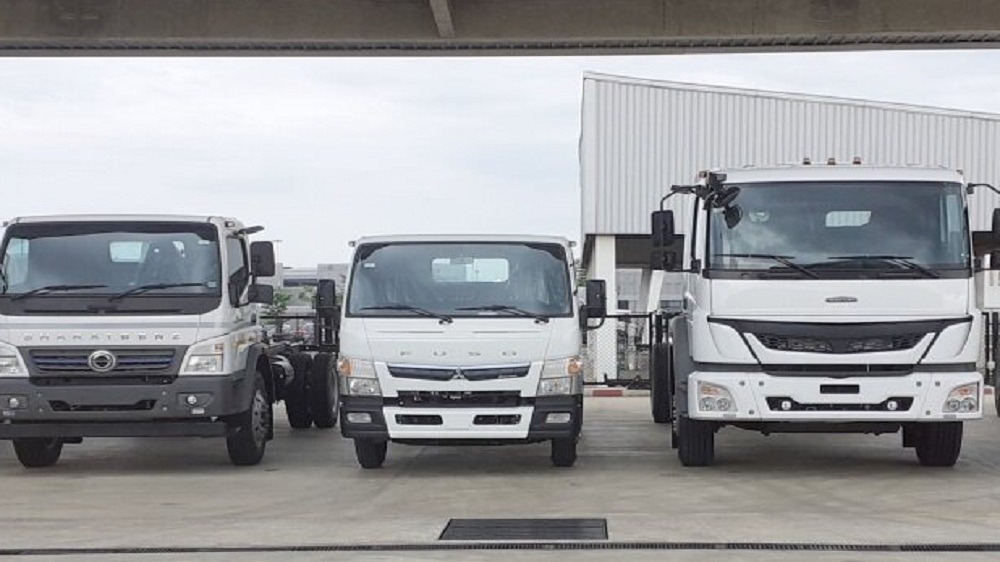 Arya stated, "We have been the front runner in terms of digitalisation and connectivity in the market. We are very bullish on digitalisation, and connectivity is an enabler for more value-added services to the customers. We are going to add more and more offerings to our customers in the next two years as we move forward."
Digitisation Push
In January, Daimler India had unveiled two new telematics solutions, Truck Connect and Bus Connect, which allow operators to track and analyse their vehicles in real-time.
In addition to this, the company also introduced a mobile app ''ProServe'', through which a customer can do over 65 transactions, including advance bookings for service, renewing service contracts, and insurance, among others.
"What we are doing now is we are digitalising our entire sale transaction, in which right from generating a lead to closing a sale deal will be done on a tab. So the entire customer interface with us will become digital. Due to COVID-19, the entire digitisation initiative will be accelerated by at least 10 years," Arya further said.