One Electric unveils its e-motorcycle KRIDN
KRIDN has been designed and manufactured specifically for the demanding Indian Road conditions.
One Electric has unveiled its high-speed electric motorcycle, KRIDN. The company is developing this motorcycle for the past 2 years.
KRIDN has been designed and manufactured specifically for the demanding Indian Road conditions.
Abhijeet Shah, COO of One Electric, said, "We have partnered with Leading Manufacturers for best quality components like tyres, suspension, lighting system, and seat. This ensures that the ride quality, functionality, and durability of our Bike matches any 125cc Motorcycle on Indian roads."
By March 2020, the motorcycle is planned to be introduced in Delhi NCR, followed by Pune, Jaipur, Hyderabad, Bangalore, and Chennai. KRIDN has a top speed of 90 Kmph, a certified range of 120 Km per charge, and will be a comfortable city commuter.
Gaurav Uppal, CEO of One Electric, stated, "Our locally developed and manufactured heavy duty chassis is designed to match our electric drive train requirements, and also to ensure a long life on tough road conditions. The battery, motor and controller are also designed to provide high power and speed, along with ample range for a city commute."
"Besides the chassis, the fuel tank and the seat have been designed In-House by the 'One Electric' team, with a patent-pending for the design of the motorcycle," he added.
One Electric is based in Noida, Delhi NCR. Its team includes EV businessmen and Engineers, with extensive experience in EV drive trains, Motorcycle manufacturing, Electric 2-wheeler manufacturing, and QC.
Automotive Industry
Globally, the automotive industry is at the cusp of a major transformation. The commercial vehicle market in India has grown by leaps and bounds due to economic liberalization, and the three-wheelers segment has a bright prospect.
The automotive business is seeing transformation due to growing concerns for the environment and energy security clubbed with rapid advancements in technologies, increasing digitalization, the evolution of future technologies and innovative newer business models and ever-increasing consumer expectations.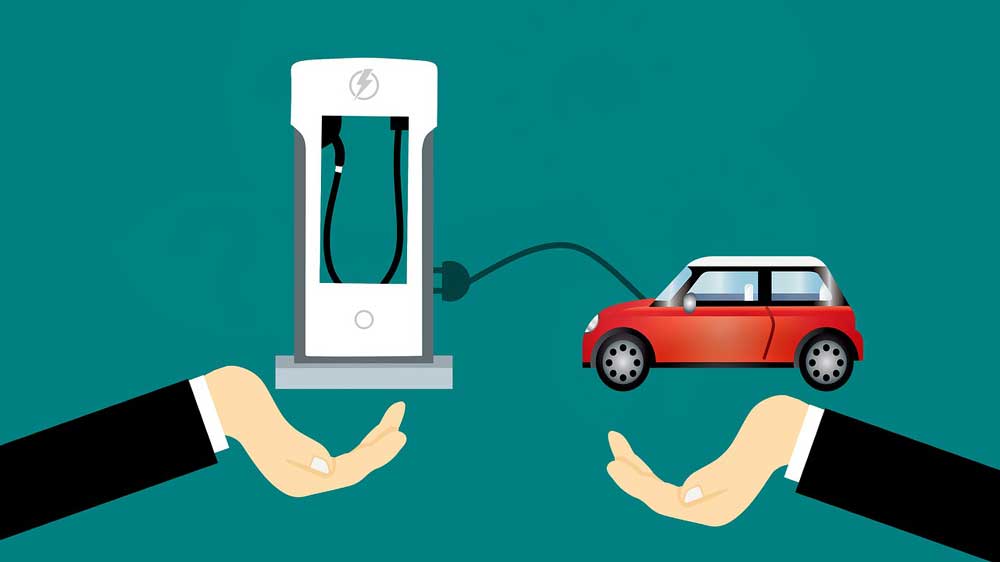 One of the key facets of such a change is the rapid development in the field of electric mobility which might transform the automotive industry like never before. Experts suggest that this is the perfect time to invest in the electric vehicle industry, especially three-wheeler.
Three-Wheelers Driving the EV Industry
Presently, India is the world's largest market for three wheelers. These 3-Wheelers or Auto Rickshaws are being used seamlessly in tandem with public transportation and for intra-city good movement. However, with the onset of sustainable energy, one can witness the influx of electricity-driven rickshaws or "E-rickshaw".
Experts say that e-rickshaws are the future of the electric vehicle industry, and is heading towards a promising future.
Why Should You Invest in Electric 3-Wheeler Industry?
As per an industry expert, 11,000 new e-rickshaws hit the streets every month, and annual sales are expected to increase by about 9% by 2021.
E-rickshaw franchise requires an investment of Rs 2-5 lakhs, which is less compared to any other trending franchise, with an area requirement of approximately 300 sq ft.
Franchisors anticipate around 10% return of investment with the e-rickshaw franchise. Some franchises even offer the franchise term for a lifetime, which makes it even better deal.