The British Institutes, Shaping The Career Of India's Millions
The British Institutes has 70+ centres which enables students to learn interpersonal skills, English and other languages through interactive classroom programmes across multiple age groups.
Learning and knowledge is the crux of how humans sustain and progress. Both online and offline learning educates people to help them become productive. Skills are the driving forces of economic growth and social development of any country.
An economy becomes productive, innovative and competitive with the existence of skilled human potential. The level of employment, its composition and the growth in employment opportunities are the critical indicator of the process of development in any economy.
Increasing pace of globalisation and technological changes provide both challenges and growing opportunities for economic expansion and job creation.
In taking advantage of these opportunities as well as in minimizing the social costs and dislocation, which the transition to a more open economy entails, the level and quality of skills that a nation possess are becoming critical factors.
Countries with higher and better levels of skills adjust more effectively to the challenges and opportunities of globalisation. One such skill in today's developing India is Spoken English, Professional Proficiency in other Languages, Personality Development and Interpersonal Skills.
If we look at numbers, India is the world's second-largest English-speaking country. This means around 10 percent of the 1.3 Billion speak the English language putting us second in the world, and the number is expected to quadruple in the next decade.
Vocational education is education within vocational schools, institutes and programmes that prepares individuals for a specific trade. It directly develops expertise in techniques related to technology, skill and technique to span all aspects of the trade.
Working towards this collective mission to build India's manpower equipped with skill, vocation and quality we have 'The British Institutes.' Opportunity India's Sapna Bhardwaj had an exclusive interview with Jayant Kumar Roy, Chief Operating Officer of The British Institutes.
Q. Nine decades of experience as an educator, how has the experience been?
A. The experience started in 1935 when English men were ruling India and trying to promote their language in India. Now in 2022, it is an international language for all Indians to learn the language. Now students want to learn English because of the acceptance of English language in education and career. The great impact of social media and digitalisation, where 80 percent of the social media sites and other apps are used in English language whether the user is from convent medium background or from vernacular medium background, they need to learn English in different domains like Soft Skill, Personality Development etc.
Q. If you could tell us about the present developments in your business?
A. COVID19 effect has changed the education scenario and compelled the education sector to go online rather than the conventional offline study. With time, we have also converted ourselves to technology enabled educators and started our Online Domain named www.online.thebritishinstitutes.com for students to study from home. We have a wide range of courses in Spoken English, German, Spanish, French, Chinese and Russian language along with IELTS and TOEFL training online.
Q. Of late we have seen successful businesses that solve problems, what problem does your business solve?
A. We solve the problem of communication skill sets for any individual in any language. 70 percent of people cannot express their views to each other or in mass due to lack of communication skills in any language whether be English, Hindi or any other language. It is very important to be a good speaker with better soft skills because most renowned leaders are successful because they can communicate with people and express their views. We solve the problem of effective communication skill for an individual which is very important for any individual because you might have 'Hardware' i.e. knowledge but 'Software' i.e. communication skill to express that knowledge is required to be a 'Computer.'
Q. Please tell us how 'The British Institutes' came to existence?
A. British Institutes is one of India's leading educators, with focus on diverse segments of education, and across learners of multiple age-groups. Originating from the School of Career, London in association with The British Institute of Commerce, The British Institute of Engineering Technology (BIET) London was established in India in 1935, with a passion for excellence in education. The British Institutes have shaped careers of millions of students in its 87 years of existence.
Q. How are you giving back to the community?
A. We conduct many government projects in Skill Development under the State Government which are directly impacting the rural students to upskill their skill sets in Communication and Information Technology. Keeping in mind the economic background of our students, we keep the course fees economical; within the range of lower and middle income groups. In keeping with the Founder's principles and ideals, the British Institute Group places a large emphasis on Corporate Social Responsibility. We believe that imbibing social and ethical values in our community of employees is an integral part of our business, and through our collective contributions, we reaffirm our commitment to society.
Q. Franchising is one of the most successful business models. Why should an aspiring entrepreneur or a business owner opt for 'The British Institutes' Franchise?
A. Choosing a principal company for taking up a franchise business model, is the most crucial decision for any aspiring entrepreneur. One should choose the principal which has a successful track record of franchising, strong product mix, brand name and return on investment. Fortunately, the British Institutes is 87 years old company with more than 30 years of experience in franchising, strong product mix with class apart exclusive in nature content from renowned Oxford University Press and has a better Return on Investments (ROI) in comparison to other education sector opportunities.
Q. What is the franchise requirement and what kind of franchise support can one expect?
A. We require a minimum of 400 sq ft. space to start with along with INR 4 to 5 Lacs investment capacity and a zeal to educate students in communication skills. Franchisees are provided with free periodical and regular training in academic, marketing and operations. Continuous follow up with plans and programmes from the Franchisee Support team is provided to all franchisees. We believe that Franchisees are our Business Partners and not only a Franchisee which clearly shows our mind-set towards Franchise partners.
Q. Please tell us about your courses, mode and the channel?
A. We have the following courses
Spoken English Courses (Offline) 5 level courses i.e. Level- I, II and III along with Personality Development and Soft Skill courses.
Spoken English Course (Online) has 2 steps: English from home - First Step and English from home - Second Step.
Financial Accounting - We have a 2 level programme jointly with Tally Education where we provide joint certification in Accounts Executive and Accounts Manager courses. We also have a Professional Accountant course meant for working accountants to become Senior Accountants in their respective fields.
Foreign Language - We provide 5 foreign languages under one roof i.e. French, German, Spanish, Chinese and Russian.
Study Abroad Courses - We provide IELTS and TOEFL test preparation to score a good band for higher studies or immigration.
Computer Training - We start with basic MS Office training to Java, UNIX, C and C++ training for computer learning aspirants.
Corporate Training - We have rich experience in providing Soft Skill and communication training to different premier Institutions like IIT, BVKV University and corporates and PSUs like Dabur, Indian Oil etc.
British English Spoken Test - British English Spoken Test (BEST) is an English assessment designed by The British Institutes which determines the students listening, reading and grammar and vocabulary skills while following the CEFR (Common European Framework of Reference for Languages) methodology.
Q. What would be the 5 to do and 5 not to do things for aspiring entrepreneurs and start-ups?
A. The Five to-do for aspiring entrepreneurs would be:
One - Select the right business model which the entrepreneur has passion to follow
Two - Select the right business model which can sustain his opportunity cost to start a new venture
Three - Select the business which is ethical and has successful track record of operation
Four - Do the business as full-time occupation and not as a side business in any franchise business
Five - Continuous marketing and branding as per the guidelines of the principal company to be followed
The Five not to-do for aspiring entrepreneurs would be:
One - Don not fall into marketing gimmicks assuring unusual ROI from first year of operation
Two - Choosing a business model without having proper research or homework
Three - Should not chose a wrong location to start a business
Four - Not to follow the correct product mix as per local market needs
Five - Not having fair practise and relation with principal company
Q. At present how is the Indian education sector doing, both online and offline?
A. Post pandemic the education world has changed their pedagogy of academic delivery. Evolution of online teaching has become so powerful that an institute in one city can cater to the whole world with their expertise and pedagogy to teach students. However, post the third wave of Covid19 pandemic, we see a huge growth and demand of the conventional offline teaching style and students are rushing towards offline classes at the centre than in online classes.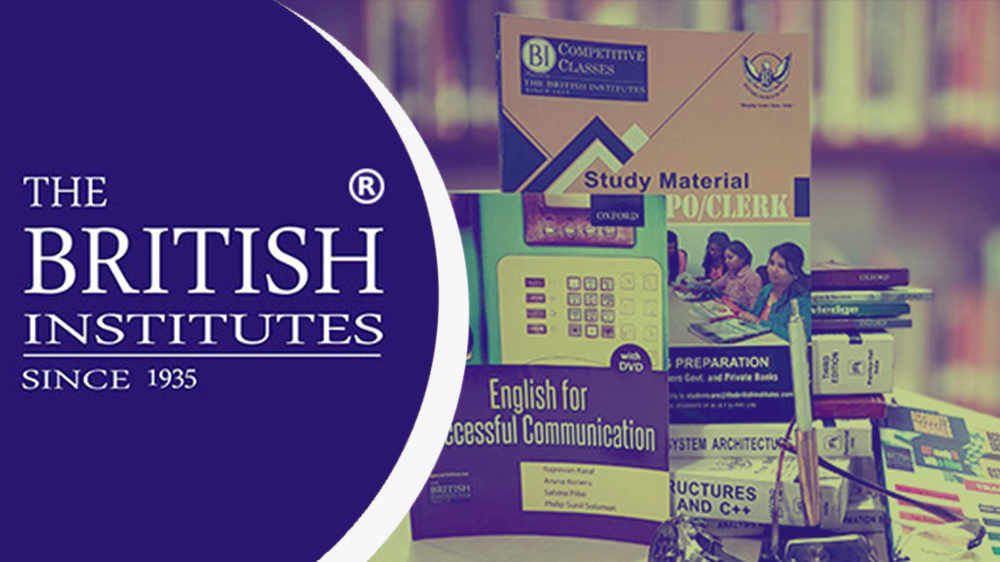 Q. Please share with us a few numbers -profit, revenue, employment etc.?
A. We have a ROI of 25 percent in the first year of operation, provided the franchisee is following the guidelines of The British Institutes. One can earn INR 2 to 4 Lacs a month from a The British Institutes Franchisee centre, having said that it is also true that few franchisees operate in loss in the first year of operation. It all depends upon the Franchisees effort to make it profitable and continuous marketing activities followed by the franchisee. We cannot and do not guarantee any return, it is all depicted from the experience we have faced with Franchisees since 30 years of operation in Franchisee business.
Q. INR 91.41 Billion was the online education market of India in 2020 and we are expected to reach INR 325.48 Billion by 2026. Please list a few challenges and few opportunities for the industry?
A. Challenges would be the reach and usability of technology to remote locations in India however the opportunity is huge because only 4 percent of the universe, which is lying in the urban cities, is only captured by the online education or Edtech companies.
Q. Your business caters to multiple age-groups if you could let us know more about it?
A. Communication training is meant for heterogeneous people in batches which ranges from a school going student to a house-wife to a senior citizen as well. Hence any age, class, area students come and join our courses and we also try to do justice with our offerings to the students of any age.
Q. What has been the role of technology to your business?
A. We teach students with the help of technology which enables students to do self-learning as well as a follow up learning for the students which is very essential in terms of communication training. Students get hours a day of class which is not enough to make them accustomed to a new language, hence with the help of technology, we engage students to study and practice at home as well for holistic development of students.
Q. In these unpredictable times, your message to the students-pupils, what should the focus be and what should a learner expect?
A. Students often make mistakes while considering studies as a medium of getting a job. We have never in our history of 87 years of teaching promised any job guarantee or assurance to the students. We believe that we are an institution which teaches and enables students to learn communication or IT Skills which will be used in their life for their betterment in career. So, my message to the students would be 'Learn the learning with questions of what, why, when and how and that learning will give you work, wisdom, and skills to achieve your goals' to whistle a tune to the career conscious students from a well-known play 'anything you can do, I can do better.'
Q. Anything you wish to add?
A. I congratulate team Franchise India as you all are doing a wonderful job engaging and partnering principal companies with franchisees with their boutique of services which is really appreciated. And I believe you will continue to grow as you have been in recent times. My last but not the least message to the aspiring entrepreneur, 'no business or brand can get you revenues unless you yourselves thrive for it otherwise good and big brands like Google, Amazon or TATA would have not been making differential revenues in different locations based on partner abilities.'